The hiring of a lawyer is an important decision that should not be based solely upon advertisements. Before you decide, ask us to send you free written information about our qualifications and experience.

Here are some FAQ's we commonly encounter.
How do I know if I need an attorney?
If you or a family member experiences an injury, you can benefit from speaking to a Florida injury lawyer. Often the insurance company for the person who caused the injury will try to settle with you before you have an opportunity to retain an attorney.
How much will you charge?
At our Florida injury lawyer firm, there is no charge for your first visit or telephone call. All your questions will be answered and there is no obligation. We never charge a fee unless we obtain a recovery for you. Our fee is a percentage of your recovery. We will advance all costs for investigators, experts, filing fees and other expenses associated with obtaining the maximum recovery possible. If a recovery is not made, you pay nothing. We do not charge any fee for helping you settle your claim for damage to your vehicle.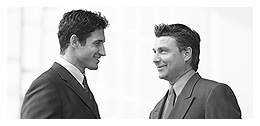 Come in for a free consultation or give us a call! We can help.

We will answer common questions you should ask before hiring a personal injury attorney:

Call us
If you have been injured, you can benefit from calling.
Read more