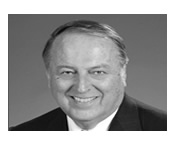 The firm of Middlebrooks and Middlebrooks has more than fifty years of legal experience in the South Florida area.
in 1962, after graduating from the University of Miami, Ed focused his practice in the areas of personal injury and wrongful death.

Read more
Please use this site to learn more about our highly experienced team of lawyers and legal professionals as well as our base of quality services
.
Our practice is focused in the areas of personal injury and wrongful death. The firm enjoys an AV rating, which is the highest rating given by Martindale-Hubbell, the national attorneys' directory and rating service.

Meet our professional and trustworthy legal family, experienced father and son team, Attorneys Todd Middlebrooks & Ed Middlebrooks.

No matter how challenging or complicated your personal injury case may be, our tough, experienced lawyers will do whatever it takes to achieve the best results


"We are in the business of helping victims because we truly care about our clients. We are aggressive and dedicated. We are not afraid to take your case to court."
- Attorney Todd Middlebrooks
Contact us to learn more about the following services we offer to our clients.
Car Accidents
Truck Accidents
Motorcycle Accidents
Drunk Driving Accidents
Bicycle Accidents
Boat Accidents
Tire Date Coding & Safety
Personal Injury
Premises Liability/Slip And Fall Accidents Medical Malpractice
Nursing Home Abuse
Wrongful Death
Product Liability
Pharmaceuticals
Dog Bites
Swimming Pool Accidents
Boating & Personal Watercraft
Parasailing Accidents
Work Related Claims
Maritime Law
Railroad Accidents
Asbestos Injuries
Silicosis Welding Rod Injuries
Workers Compensation
Construction Accidents
Fork Lift Accidents
Industrial & Commercial Cranes
Read more